Payment Standards
2024 Payment Standards  Effective January 1, 2024
2023 Payment Standards  Effective January 1, 2023
2022 Payment Standards  Effective January 1, 2022
2021 Payment Standards  Effective January 1, 2021
______________________________________
Utility Allowances
2023 Utility Allowances  Effective April 1, 2023
2022 Utility Allowances  Effective June 1, 2022
2021 Utility Allowances   Effective March 1, 2021
2020 HCV Utility Allowances   Effective March 1, 2020
________________________________________
Income Limits
2023 Income Limits Dallas Metro Area  Effective May 15, 2023  Dallas Metro Area
2022 Income Limits Dallas Metro Area  Effective April 1, 2022  Dallas Metro Area
2021 Income Limits Dallas Metro Area  Effective April 1, 2021  Dallas Metro Area
___________________________________________
Debit Card Frequently Asked Questions
Debit Cards for Utility Reimbursements US Bank FAQ  – Effective November 1, 2022
Plano Housing Authority operates in a 25 mile radius of the office.  Click the map below for a larger version.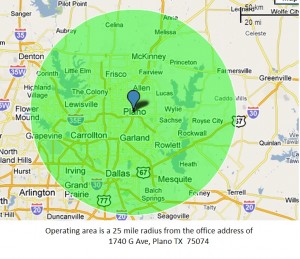 Q:  What is the SAFMR (Small Area Fair Market Rent) and how does it affect me?
A:  HUD SAFMR  This link gives a description of what this HUD program accomplishes.  All Housing Authorities in the Dallas TX Metropolitan area are included in this list.  The average housing authority has a single payment standard for each voucher size.  Housing Authorities participating in this project have a payment standard for each zip code.  Since a voucher holder needs to choose their property first, the housing authority cannot tell the voucher holder how much the voucher will subsidize up front.  Click the Payment Standards link above for a chart showing all of the payment standards and zip codes administered by Plano Housing Authority.
Q:  Is there any updated information on the SAFMR process from HUD?
A:  Yes, click here: Most recent SAFMR information from HUD